About Our Site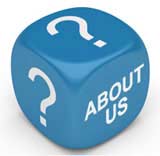 WheresMyRefund was formed to offer a unique reference point on expert information on claiming a refund.
Although consumers in the UK are becoming more knowledgeable about their rights when they buy goods and services, people are often unaware at what point they stop being entitled to a refund (or whether they were entitled to one at all). There are a number of laws and regulations to consider in this area, and this site provides practical jargon-free information on the ways to get your money back in a wide range of circumstances.
We realised that there was no single UK resource for interesting, factual and clear advice about how to get a refund. As well as dealing with specific types of goods and services there is expert guidance on letter writing, dispute resolution and how to lodge claims and enforce judgments in the county court. There is also a section on how to protect yourself before and after making a purchase together with specialist information about other types of refunds including tax rebates, bank charges and getting your deposit back at the end of a residential tenancy.
Our concern was that there was no single UK resource for interesting features and practical advice on this subject.
Our features and articles are written by experts - who have experience, or a particular interest in this area.
Our Background
WheresMyRefund was founded by John Rowlinson, the founder of PtS.
John, through PtS, is involved in a number of ventures including software and property companies. A percentage of revenue from these activities goes towards funding WheresMyRefund and a number of similar sites.
Our focus is simply on having experts create the highest quality information possible that is widely read.

Related Articles in the 'Site Information' Category...