Refunds for Online and Catalogue Purchases
By: Lorna Elliott LLB (hons), Barrister - Updated: 20 Jul 2019
|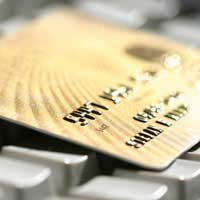 This section relates to purchases made from UK businesses. When you order something from an Internet shop or via a catalogue, you are in most circumstances buying something from a photograph and a description. As you do not have the opportunity to examine the actual item before you buy it, it's important that the descriptions are accurate.
The Distance Selling Regulations govern online and catalogue purchases, and also apply to orders made via text message, over the phone, by fax, interactive TV and mail order. However, the regulations do not cover auction sales, including Ebay and interactive TV auctions and hire purchase agreements, amongst other things.
Broadly speaking, the law lays down time limits as to when consumers are allowed to cancel. This time limit is usually seven working days, but this is extended if the Internet seller or catalogue hasn't provided you with written details of your right to cancel the contract. Under these regulations suppliers must provide certain details before you buy from them (pre-contractual information). These details include when you should expect delivery of the items, or when you can expect the service to start.
Once you decide to buy from them, they should tell you when and how to exercise your rights under the Distance Selling Regulations. For goods, this includes information such as whether they require the goods to be returned, and who will pay for the return. For services, this includes information relating to 'accepting' a service before the end of the 7 day cooling off period.
How To Cancel The Contract
If you want to cancel your purchase for goods or services, you must do this in writing with the supplier unless they have specifically permitted cancellation by phone. There are however some situations in which you cannot cancel under these regulations, whether through a catalogue or Internet supplier. These include:
where you have agreed that a service should start within the 7 working day 'cooling off' period
where the price depends on financial market fluctuations and is therefore not under the control of the supplier;
where the goods are made to measure, such as window blinds
where the goods by their nature cannot be resold, such as fresh foods or cut flowers, lottery tickets and other gaming services
CDs, DVDs etc that have had their seals broken

Unless specifically exempt, as with the examples above, you have an unconditional right to cancel the contract. Don't let the supplier tell you they can deduct postage or delivery costs from your refund: this is not true. Unless they have told you of their right to charge for delivery costs beforehand, they are legally obliged to give you a full refund including the cost of delivery. If you are returning faulty goods you can never be charged for the cost of the return, whatever the circumstances.

Getting Your Refund

The supplier does not need to have received the goods from you before you can legally have your money back – so remind them of this if they try to tell you otherwise. In short, the supplier must refund your money as soon as possible and in any event within 30 days of cancellation.

The law provides a minimum standard that suppliers must adhere to, but often catalogue and online businesses have their own policies which exceed the protection provided by the law. In any event it's always advisable to read the small print if you're concerned about an item – and in most circumstances if you want to cancel, make sure you do so within 7 working days.

You might also like...

Bought Ketotone pills from a company in the US . Didn't no the price until the transaction went through. Told I could return . Can't get a hold of the company

Faith

- 20-Jul-19 @ 10:33 AM

@Cherry - you would have to complain direct to the company.

WheresMyRefund

- 27-Mar-15 @ 2:12 PM

Ordered some flowers from eflorist - came on the delivery day. However they were all dry and shrivelled up - I am not happy at all. What can I do ?

Cherry

- 26-Mar-15 @ 1:44 PM