Bank Account Debited Without Consent: Can I Get Refund?
By: Lorna Elliott LLB (hons), Barrister - Updated: 19 Aug 2010
|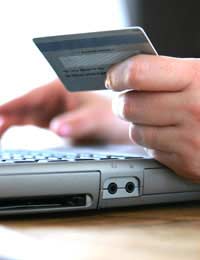 Q.
I phoned to obtain a remortgage quote from a company - they required ID which I gave using a bank card. They assured me the fee would be only payable on completion. The next day my bank account was debited £699.99
The telephone numbers of the website are no longer manned and the bank tells me I've guaranteed the payment even though no amount was mentioned. They don't want to know even though I phoned the branch the first day the funds were pending (it takes 3 days to clear the account) the bank would not cancel the transaction even when I told them it was fraudulent.
Can I get my money back?
(P.P, 24 May 2009)

A.
How frustrating for you! From the way you have described this it sounds as though you've been the victim of a fraud. I must say it sounds somewhat unusual for a company to take ID in the form of bank details: usually much less invasive information would be sufficient.
Banks are committed to ensuring the security of their customers' money and will do so as long as you have acted 'reasonably' – i.e. by using caution and not leaving yourself open to fraudsters. In this case it sounds as though the bank is arguing that by disclosing your card details to them you did in fact sanction the subsequent transaction.
Consumer Credit Act
If the card you used was a credit card, you may be able to invoke section 75 of the Consumer Credit Act to ask your credit card company to refund your card. However, if you used a debit card which is a VISA, you may be able to recoup your loss through their 'Chargeback' policy.
Refunds
The short answer to your question about a refund depends on whether you can find the company from whom to demand your money back. If this were a reputable company the best thing to do would be to find out who owns the website, what the company name is, and where their registered office is. Then you could put a complaint in writing, threatening to sue them unless they returned the money in full within a specified period of time (e.g. 14 days of the date of the letter.)
Fraud
However, in the event that this is a scam and you have been defrauded (which I must admit sounds likely), you are unlikely to be the only one that this has happened to. You must lodge a complaint with the police, giving them as much detail as possible. You could send your story to the BBC's Watchdog programme, who may be able to investigate further for you.
Next Steps
Firstly, complain to your bank in writing. Then contact the Financial Ombudsman www.financial-ombudsman.org.uk/ and explain that you rang your bank after the transaction, told them that you had been the victim of a fraud, admit that you gave your card details but NOT that you sanctioned any withdrawal, and see whether there's anything else that can be done to try to get your bank to refund the money. I must admit I'm not hopeful, but sometimes a carefully placed letter can do the trick. Good luck.
You might also like...