Council Tax and How to Get a Refund
By: Lorna Elliott LLB (hons), Barrister - Updated: 20 Aug 2010
|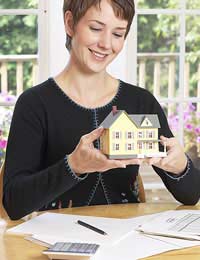 Council Tax is mandatory for the majority of people living in the UK. There are some situations in which council tax rates may be reduced, for example if a property is empty, or if the property is completely exempt, for example if the property is inhabited solely by students. However, most people only think that they are entitled to a refund on their council tax if they are moving out of a property, or in similar circumstances.
Is Your Property In The Wrong Band?
Did you know that you might be able to claim back council tax if your property was put in the wrong band? If it was put in too high a band, you might have been overpaying your council tax for years. Be very careful with this, as there is no point in challenging the band speculatively.
If you do challenge your council tax band, the council will reassess the value of your home and this may mean that your property could be put into a higher band, as well as a lower band, so you could end up paying more! This is particularly the case if you have added an extension or other major improvement since 1991.
The first thing to do is check the band you are in. Your property would have been valued in 1991 and put into a band according to that valuation. Then, ask your neighbours what their band is, or go to the (English) Valuation Office Agency or the Scottish Assessors. Undertaking this valuation will allow you to see whether you might have a case, before you challenge the council.
You should also investigate what the actual value of your home was in 1991, and the stronger the evidence you have (e.g. actual sale prices) the better.
Challenging Your Band
If you have been in your property less than six months, it is easier to challenge your band as there is an official process and a specified list of 'representations' for re-valuation.
If you've been living in your property for longer than six months, contact your council: in England, your local listing officer or in Scotland your local assessor. The listing office is required to ensure all bands are correct so if you make representations it should investigate and alter the list if considers it appropriate. Write to them asking to have your property re-banded because it is incorrect.
If your challenge is refused, there are ways to appeal but it is important to remember that this process isn't always guaranteed to lower your band. If your challenge is accepted, you should be given a refund for all the excess stating from the date you moved into the property.
The more people who decide to challenge their bands, the more likely it is that the councils will decide to revalue everyone's homes. Conversely, if you think you are paying too much, you are under no obligation to tell your council. However, even if you do tell your council that you think you are in too low a band, there is no guarantee that they will amend it.
You might also like...