Holiday, Hotel & Timeshare Refunds
By: Lorna Elliott LLB (hons), Barrister - Updated: 26 Aug 2014
|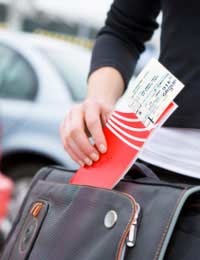 There is nothing more depressing than a holiday that goes wrong. There are a lot of different companies involved in package holidays: airlines, hotels, the tour operator, and you may have booked all of these elements through a travel agent. So who is responsible, and what should you if you're disappointed?
The Package Travel, Package Holidays and Package Tours Regulations 1992 (or PTR) provide standards for these types of holidays. Your holiday is the responsibility of the company who organises it.
We choose holidays based on all sorts of criteria, but the holiday company should send you to the destination you agreed, on the dates arranged, at the price quoted, at the hotel that was named (if it was provided before or at the time you made the booking). Once you arrive it should be satisfactory – in other words, the accommodation and the resort is up to scratch. Similarly, any descriptions should be factually accurate.
What If The Company Goes Into Liquidation?
It depends which company it is. A travel agency going into liquidation shouldn't affect your holiday as it is, in essence, only the middleman. The PTR provides consumers with the right to be protected for all package holidays in the event that a tour operator goes into liquidation.
What If I Have To Cancel My Holiday?
Unfortunately, if you have to cancel going on your holiday to unforeseen circumstances this does not give you a legal entitlement to a refund although you might be able to claim for the loss on your travel insurance. In the alternative, someone can go in your place – the PTR provides this possibility in consideration for a 'reasonable' fee.
What happens if some of the parts of your holiday won't be as you thought they would be? The holiday company have to tell you about this in advance. You then have a right as a consumer to choose whether you want a refund or a different holiday. If you choose a different holiday, it must be of the equivalent or better value than the cancelled one, or if it is a cheaper holiday you are entitled to the difference back as a refund.
Claiming Compensation
If because of a change or cancellation in your holiday you are left out of pocket, you may be entitled to compensation for actual loss or for a loss of enjoyment.
You can also claim for disappointment, inconvenience or 'loss of bargain', which is the difference between what you got and what you paid for. Bear in mind, though, that if something happens that is not the holiday company's fault, then you probably won't be compensated. This may be, for example, if the resort is flooded and evacuated. Then again, if the holiday company knew about it and failed to warn you beforehand, you would be entitled to compensation.
Timeshares
If you are thinking of buying a timeshare, be very wary of pushy salesmen, 'once in a lifetime' offers, and deals that mean you have to hand over a lot of money on the same day. There is protection for consumers under European law: if you buy a timeshare in the EU or Iceland, Lichtenstein and Norway –but not Switzerland – you are entitled to 14 days 'cooling off' period in which you:
will not have to pay any money
can cancel the contract for any reason
can examine the terms and conditions
can study documentation relating to the property
can consider the charges involved.
Airlines In Liquidation
The best way to protect yourself if you buy a flight directly with an airline is to pay by credit card. That way if the airline goes into liquidation you will be entitled to recover the cost of the flight under s.75 of the Consumer Credit Act. Similarly, if you pay by Visa Debit, you should be able to claim under their 'Chargeback' policy.
Hotel Deposits
Beware the non-refundable deposit at a hotel. If you book a hotel and for whatever reason will not be able to attend, the hotel is entitled to keep the deposit you have left and your card will be charged. Check the terms and conditions before you book, as sometimes, if you leave it too late you can be charged the full cost of the first night. This usually occurs at some point during the afternoon when you are supposed to arrive.
Unfortunately, if you were told about the non-refundable deposit and the cancellation policy beforehand there isn't much that you can do. The hotel has prepared and reserved your room for you – and although there may be a possibility that they can fill it – this isn't a certainty. The best way to approach it in our view, is to be pragmatic, polite, apologetic and explain the reasons why you can't attend. If you don't ask… you don't get.
WHERES MY REFUND IS FOR SALE.
This website is for sale [more info].
You might also like...
I purchased return flights to Oslo with Ryanair plus return bus journeys from the airport to the city centre all paid through the Ryanair site. When we arrived in Rygge Airport I was told the bus company was no longer operating and had to make alternate arrangements. I've contacted Ryanair who are claiming this is not their responsibility, that it is the third party supplier I/e the bus company even though I paid Ryanair. The bus company simply say they are bankrupt. I paid by credit card but the cost was 93 Euro therefore under £100 and I think I can't claim. Any suggestions?
Gerry
- 26-Aug-14 @ 9:22 AM