Refunds on Property and Buildings
By: Lorna Elliott LLB (hons), Barrister - Updated: 4 Sep 2010
|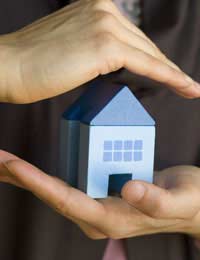 Unlike the majority of purchases in the UK, property is not subject to the Sale of Goods Act 1979 (as amended) or the Supply of Goods and Services Act 1982, which provides consumers with legal protection in a multitude of circumstances.
If you buy a new-build property, often you think that there is much less that can go wrong than in an older property. Ironically, there can be a lot more to go wrong with newly built properties for example; the property is not finished on time, the finish is of a poor quality, the developers fail to deal with 'snagging' lists or other post-purchase issues.
Before You Exchange
It is important to remember that you don't have a legal right to a refund for a property purchase, and this is the case even when there are major problems that arise with the property. Most new build properties are covered by a warranty with the National House Building Council, but claims can be time consuming and do not guarantee a 'perfect' home. This is why it is vital that you do your research into the developer and the contractors they use before exchanging contracts.
However there are certain ways you can protect yourself, for example, by employing a snagging inspection company to conduct an prior to exchange of contracts (if your home has been completely built), or inspecting the property prior to completion (so that you know what needs to be done on the snagging list.)
After You Exchange
There is also a notice period of approximately 10 days between exchange and completion, during which time the property should be completed and made suitable for habitation. This does not mean that the snagging list should be completed within this time, but that there should not be any major problems. If in doubt, ask your solicitor for advice.
After Purchase
Contact your builder in the first instance but if this is not getting you anywhere, make a claim under your NHBC (or equivalent) warranty. If you need to make any type of claim under it you should check your handbook for the applicable procedure.
Older Properties – The Survey Is Key
It is very important, prior to purchasing a property, that you employ a surveyor to inspect your home. Although it may seem expensive at the time, your home is the most expensive investment you will make and it is well worth finding out whether you are likely to encounter significant repair or maintenance costs in the future. There are three different types of survey:
Valuation Report (very basic - required by the lender)
Homebuyer's survey (most popular - recommended for houses between 50-75 years old)
Building survey (formerly known as a structural survey, recommended for houses more than 75 years old)
It is often easier and cheaper to ask your mortgage lender to find a surveyor for the property you wish to purchase, because they will be carrying out the basic valuation required under the mortgage. However, you can find your own surveyor if you wish.
If you purchase a property on the strength of a surveyor's report which then turns out to have been incorrect or negligent, you will be able to make a claim under the surveyor's professional indemnity insurance.
It's very important to know what you are buying prior to exchanging contracts – not least because you may be able to negotiate the purchase price on the strength of what is revealed in the survey (if it's not such a major problem as to put you off property altogether!)
You might also like...