Refunded Concert Tickets Due to Train Delay?
By: Lorna Elliott LLB (hons), Barrister - Updated: 7 Oct 2018
|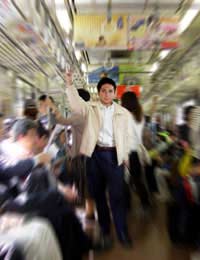 If you've bought tickets or spent money on something else that you subsequently miss out on as a result of a travel delay, you may be able to get compensation from the company that caused you the delay. In the event that this happens, you should ensure that you keep all your tickets, including the ones for the concert or event that you have missed.
Compensation
Train companies have different policies for compensation payments to customers so the first port of call would be to go onto their website and check the terms and conditions of sale. If you bought your tickets through an intermediary ticketing service, e.g. the trainline.com the requirements for a claim may be slightly different and you may need to make your claim through them.
If you bought your ticket at a kiosk, you may need to contact the customer service department of the operator and obtain a claim form, either from the station, a member of staff or by downloading it from the website. It is worth remembering that refunds for train tickets alone may come in the form of National Rail issued vouchers, which can be used on any train.
Time Limits
Train operators also impose time limits on claims for compensation, which may mean that you have to act promptly, e.g. within 28 days of travel. Although it may sound obvious remember to take copies of all your documents before you send them off.
Bad Weather
Train cancellations that are outside the control of the operator, for example, due to snow, storm conditions or floods, are not generally covered in terms of refunds or claims or compensation. This is the case unless you have taken out insurance either during the purchase process, which may simply be a tick box type exercise, or if you had taken out insurance separately. For example if you are going on a skiing holiday but have missed your plane as a result of a train delayed due to snow, you may be better off claiming on your travel insurance. It is worth checking the terms and conditions of the train operator, because some may give you a refund despite the delay being as a result of bad weather. In these circumstances, they are not obliged to refund the cost of your travel, but may do as a gesture of goodwill.
Plane Travel
If your plane is delayed, an EU regulation states that the airline is legally required to provide you with food, refreshments and accommodation if required, as well as two free telephone calls or emails if you are delayed for more than two hours. In the event that your flight is delayed for more than five hours, the airline is required to refund your ticket if you decide that you are not going to fly. It is worth nothing however that these rules only apply to European airlines, wherever in the world, or flights anywhere within the EU. If you are further afield, it is worth checking what you are entitled to as most countries have similar arrangements.
You might also like...
I bought a day pass for Blackpool fun fair but the trains were on strike and we couldn't go. The pass is non-transferable can I get compensation
Chris
- 7-Oct-18 @ 8:43 PM