Loan Protection Insurance: PPI/PLP and ASU
By: Lorna Elliott LLB (hons), Barrister - Updated: 27 Nov 2012
|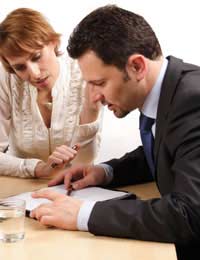 Many millions of people in the UK have taken out a loan, mortgage or credit card in recent years. A significant proportion have been mis-sold insurance which accompanies the financial product. Although banks and other lenders have somewhat cleaned up their act recently, there are many people who may potentially be able to claim compensation and/or a refund of the money they have paid under the insurance plan.
Types of Loan Protection Insurance
There are broadly three types of insurance in this category: Personal Loan Protection (PLP), Accident, Sickness and Unemployment protection (ASU), and Payment Protection Insurance (PPI.) As the names suggest the insurance is intended to cover consumers in the event that they become unable to work, either through illness or accident, or if they are made involuntarily redundant.
How Did This Happen?
The problems arose with this kind of insurance when lenders and financial sales people undertook less-than-honest strategies for ensuring that consumers took out the insurance. Some were told they had to take out the insurance, otherwise they would not be able to obtain the loan, when in fact the insurance is and always has been optional. Others were told to take out the insurance when they would not be able to claim on it in any event, such as the self-employed, retired people, and some people with ongoing health problems. In some cases, PPI was added to the loan without the consumer either fully understanding that they were paying it, or were unaware that it had been incorporated into their loan.
Payment protection insurance can be very expensive, and consumer watchdogs have reported in some instances that the PPI element of a loan may comprise over 60% of the installments. Over time, this can add up to a large sum. Some people may be worried that they have taken out a payment protection product but cannot claim because they didn't properly read the small print. This is not the case. Lenders are under an obligation to make it clear to consumers what it is that they are buying, and if that hasn't been the case, you may have been mis-sold.
What to Do
If you think that you may have been mis-sold a financial product in this way, you should speak to a solicitor without delay. You don't necessarily need to have your original paperwork to hand as your solicitor can usually obtain copies from the lender. Once the solicitor has seen the paperwork, they will be able to advise you as to whether or not your claim is likely to succeed. Most lawyers who practice in this field will take on cases that have good prospects under a no-win, no-fee agreement, so you will not need to pay anything by way of legal costs unless your claim is successful.
Claims Management Companies
A quick search on the internet will also reveal many claims companies who purport to be willing to take on your claim under a 'no-win, no-fee' arrangement. It is wise to do your research before engaging any of these companies, as often they are middlemen who simply pass your case onto a solicitor's firm in any event. This is not to say that all claims management companies are bad –but you may not receive a particularly personal service. If in doubt, go direct to a solicitor who specialises in financial mis-selling.
You might also like...