The Second Hand Car: A Case Study
By: Lorna Elliott LLB (hons), Barrister - Updated: 21 Nov 2010
|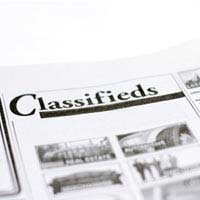 Jason shopped around for ages for a second-hand car, and bought a number of specialist second hand car magazines. He didn't know much about cars, so thought that the magazines would help him work out what he would be able to get for his money. When he saw an advertisement in his local paper for a BMW for sale, he couldn't believe the low price.
He telephoned the mobile number in the advertisement and a man picked up the phone, calling himself Derek. He told Jason that he was moving abroad soon and needed to get rid of the car quickly. When Jason asked whether he could see the car that day, Derek said he wouldn't be back from work until the evening.
The Transaction
The two men arranged to meet at eight thirty that night. Jason went to the address as agreed and when he got there, Derek was standing in the road next to the car. Although it was dark Jason looked around the car, opened the bonnet, sat in the driving seat and turned on the ignition. Derek took him on a test drive around the block. Once back where they started, Jason told Derek he wanted to buy the car from him and offered him cash on the spot, in return for the logbook and keys. Derek agreed straightaway.
What Went Wrong
Jason was initially very pleased with his purchase and told all his friends that he had bought a bargain. However, it wasn't long before he changed his mind. When he showed the car to one of his friends, the friend pointed out that the leather on the driver's seat was much more worn than the mileage of 50,000 would suggest.
Three days later Jason was driving to work when black smoke began to billow from the bonnet. He pulled over and barely had time to get out of the car when the engine burst into flames. Jason was shocked but managed to call the fire brigade. By the time they arrived to put the fire out, the car was beyond repair.
Trying to Get a Refund
Later that day Jason telephoned Derek to tell him what had happened to the car. The mobile telephone was switched off and there was no facility to leave a message. On closer inspection of the MOT certificate that Derek supplied with the car was a forgery.
Jason took his friend back to Derek's street to see whether they might find him at home but it soon became apparent that no one had heard of Derek, nor did anyone know anything about the car. However, one of the residents of the street said that they remembered Jason walking around a car on the night he bought it but thought they recognised Derek as being a local used-car salesman.
The Police's Advice
Jason made enquiries about Derek's used-car lot, but it transpired that Derek has fled the country to Spain and his car-lot has closed down. When Jason contacted the police about it, they told him that he wasn't the only person that Derek had duped in this way. The police told Jason that in future he needed to be very careful about buying second hand cars and that he should take a friend who was knowledgeable about cars with him next time.
Jason was also advised that he should have paid particular attention to the car's condition in daylight to determine whether or not it had been in an accident, whether it had been clocked, stolen, its identity changed, and that he should have taken it for a longer test drive (with appropriate insurance to do so) to spot any irregularities.
You might also like...