Refunds for Mis-Sold Insurance Policies
By: Lorna Elliott LLB (hons), Barrister - Updated: 1 Jun 2015
|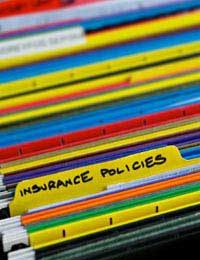 When you take out a policy of insurance, you are making a contract with the insurer. In the event that you need to make a claim, you go through the appropriate procedures and – in an ideal world- they pay out for the loss you have suffered. Insurance policies range from basic cover in the event that a household appliance fails or needs repair, to life insurance, in the event that you die or are diagnosed with a terminal illness, or for a business.
Insurance premiums are usually paid once a year, or in monthly instalments. If you do not keep the payments as stipulated on the contract with your insurer, your insurance cover will stop and you will not be entitled to a refund for the payments that you have made.
Getting a Refund
Some companies do refund the cost of the premiums you have paid in the event that you do not make a claim within a specified period. For example, if you take out insurance for your washing machine, kettle or microwave and do not make any claims within a three year period, you may be entitled to claim back the full amount of all the premiums you have paid over the life of the policy.
People often forget that they have the right to do this, or lose the documents they need in order to be able to pay it back. Alternatively, they try to make a claim at the end of the policy only to find out that they should have registered it within fourteen days of taking it out. It is always worth checking the terms of your policy at the beginning to ensure that you don't miss out.
Mis-sold Insurance
If you have been sold a policy of insurance and at a later stage find out that the benefits that you were promised do not equate to the actual payouts/terms of the policy, or if the terms and conditions were considerably more stringent than you had anticipated, you may be able to make a claim for a refund and/or compensation. However, if you believe that you have been mis-sold a policy of insurance the onus is on you to prove that you entered into the contract by virtue of some deception, mis-selling, fraud, embellishment or misleading advertising so you may need documentary or other evidence to back up your claim.
Cooling Off Periods
Often insurance policies, such as life policies and other healthcare policies, come with a cooling off period in which you are entitled to change your mind and cancel the policy without incurring any kind of financial penalty. This period may be seven, fourteen or twenty eight days after you first take out the policy. However, this cancellation right will not apply if you have made a claim within the cooling off period.
Making Claims
The majority of claims that are made on insurance policies are settled quickly as they fall squarely within the terms of the insurance. However, in the event that your claim is rejected, make sure that you check what the insurance company are saying is correct and if not, state your case and provide proof to back up your claim. Whether you're making a claim, asking for a refund or simply cancelling your policy – insurance companies often use delaying tactics and try to wear you down to force you to accept a lower settlement. If you can hold your nerve, you are more likely to win.
You might also like...
@Juda - I am afraid we cannot make personal recommendations. You will have to do some research yourself in order to make an informed decision.
WheresMyRefund
- 3-Jun-15 @ 3:00 PM
Please advise regarding the most appropriate solicitors to deal with mis-sold life insurance cover. Thanks. Tracey
Juda
- 1-Jun-15 @ 7:39 AM
@AH - you may want to contact the Pension Advisory Service which is a voluntary organisation that provides information about pensions. You can access their contact details via the link
here
. I hope this helps.
WheresMyRefund
- 13-Mar-15 @ 10:46 AM
I HAVE A LIFE INSURANCE POLICY FOR MY WIFE AND I WE TOOK THIS OUT 25 30 YEARS AGO ON REACHING 65 IN 2013 WAS TOLD SUM ASSURED VALUE I NOW HAVE TO PAY £41,76 PER MONTH FOR REST OF OUR LIFE WITH NO CHANGE TO VALUE OF LIFE POLICY IF I WERE TO LIVE TO 95 THIS WOULD BE 30 YEARS PAYING WITH NO ADDITIONAL VALUE WAS NOT INFORMED OF THIS WHEN WE PURCHASED THE POLICY THE COMPANY WE PURCHASED THE POLICY FROM IS NOW TRADING UNDER A NEW NAME THE COMPANY WE ARE INSURED WITH FRIENDS LIFE SAY THERE HAVE NO RESPONSIBILITY BUT ARE HAPPY TO KEEP TAKING THE MONEY
I wanted to know far back I can go on a miss sold insurance policy the policy I took out was sometime round 1999 to 2000
joetool
- 10-Sep-13 @ 3:07 PM