Premium Bonds: How to Get Your Money Back
By: Lorna Elliott LLB (hons), Barrister - Updated: 28 Nov 2012
|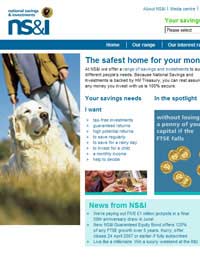 About one in three people in the UK owns one or more premium bonds. Premium bonds are a government-run savings scheme that has existed for many years and provides a low risk way to save money by entering each bond into a monthly draw for a chance to win prizes. The prizes for premium bonds are awarded instead of the money invested attracting any interest.
What Are the Odds of Winning?
Each bond costs £1, but the odds on winning a prize if you only have one premium bond is about 23,000 to one. These odds are considerably worse than winning a prize on the national lottery, for which the chance of receiving any prize at all (matching 3 numbers or more) is about 54 to 1. The odds on the national lottery for matching four numbers is about one in a thousand, and the average prize for this is £65.
Prizes
With premium bonds, the prizes range from £25 up to £1,000,000. Of course, as with all lotteries the more tickets or bonds you buy the greater your chances. That means that £50 that was invested in 1977 will still be £50 today, unless you've won prizes and reinvested them by purchasing more premium bonds. Of course, there are always a lucky few who win large prizes, but financial analysts have undertaken a study to look at the overall percentage return on Premium Bonds, and found it to be a rather small 2%.
How Do I Trace Lost Bonds?
A lot of people were bought premium bonds when they were young, but have long since lost their bonds or forgotten that they have any at all. In some cases, people have won prizes and National Savings and Investments have not been able to track them down because the records are so out of date. All is not lost! It is easy to find out whether you have any premium bonds, and how much has been invested. Write to National Savings and Investments, giving your name, address, date of birth and any previous name and address, and they will carry out a tracing request. You may find that you have won a prize, or that you had more invested than you previously thought. This service is also useful for those who are trying to track down any premium bonds that may have been held by deceased relatives or deceased clients of probate solicitors.
So Should I Cash Them In?
This is entirely a matter of personal choice. Some people have grown up with Premium Bonds, and are content to have an investment that protects 100% of the money that they originally put in to the scheme. Others look at the bottom line, and wonder whether it may be more beneficial to put money into a high interest bank account. With interest rates currently so low, a standard savings account is unlikely to offer any more than about 2.5% on savings invested, and only then for a limited time.
Getting Your Money Back
If you decide that you no longer wish to hold your premium bonds, it is a simple process to get your money back if you know your holder number and the numbers of your premium bonds. If you do not, you may need to request replacement bonds, or use the tracing service as described above. Once you have filled in the form NS & I will either send you a warrant (similar to a cheque) or pay the money directly into your specified bank or building society account. Either way your payment will be issued to you within eight working days after they receive your form.
You might also like...