Books, Magazines & eBook Refunds
By: Lorna Elliott LLB (hons), Barrister - Updated: 7 Jul 2010
|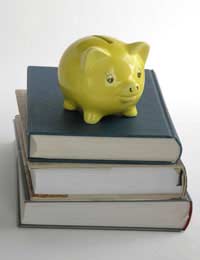 Book Refunds
A bookshop does not have to give you a refund if you simply change your mind. There are certain circumstances that would allow you to get a refund, for example, a book bought for a specific purpose is not what the bookshop claimed it to be, (e.g. a textbook for the wrong age group), or a book that was damaged when you bought it and you couldn't see the damage from the outside (pages missing or misprints). In these situations you are entitled to a refund (or a replacement) by law.
Although the law provides consumers with this protection most bookshops have a policy that stipulates a period of time within which you must return the item in order to get a refund. This period is often 30 days, but if in doubt check before you buy.
If the book is an unwanted gift, the shop isn't under any obligation to refund your money. However, it's worth checking the shop's 'goodwill policy' to see whether you might be able to get your money back, especially if you're returning a book after Christmas. Often managers can be flexible and will try to accommodate your wishes, as long as the book is in the same condition as when it was purchased.
Refunds For Book Club Purchases
Buying a book online or through a book club from a UK seller means that you are covered by the Distance Selling Regulations, which provide for a period of 7 working days after receipt of the book within which you can cancel and ask for a refund. The refund doesn't have to include the cost you paid for postage and packing.
Book selling companies often come to offices, other place of work, universities and colleges to sell books. If your purchase is over £35, you can cancel the contract within 7 working days to get a full refund. Cancellation must be in writing.
Ebook Refunds
Sometimes Ebooks sold online offer a money back guarantee but you should check the terms and conditions before you buy. The Office of Fair Trading has issued guidance in relation to Ebooks, which are considered a 'service' rather than 'goods.' If you buy an Ebook you are covered by the Distance Selling Regulations, which give you an automatic right to reject the Ebook within 7 days.
An exception to this would be if you 'waived' your right to this cancellation, which you would do if you downloaded the Ebook during the 7 day period. This would only be the case if the Ebook seller had told you in writing that downloading the Ebook would constitute 'acceptance.' However, sometimes sellers refund money on the basis that you agree to delete the Ebook from your computer.
Due to the nature of Ebooks you should always check the terms and conditions of the supplier as to whether there is a money-back guarantee or a returns policy.
Magazine And Newspaper Refunds
Newspapers, periodicals and magazines are specifically excluded from the Distance Selling Regulations so you are not entitled to a refund for a delivered item. Similarly, you are not entitled to a refund when you buy a newspaper or magazine from a shop unless there was damage to the item that wasn't evident at the time. This damage would also need not to have been the fault of the consumer.
Magazine Subscriptions
If however you buy a magazine subscription for someone as a gift, you should be able to get a refund as long as the subscription has not been activated. If one or more magazines have been sent and therefore 'accepted' by the recipient, you won't get a refund. If one delivery of your subscription arrives damaged or does not arrive at all, you are more likely to receive a replacement than a refund.
Similarly, if you subscribe to a magazine, you should check the terms and conditions of the subscription before you ask for a refund. Some magazines allow you to cancel at any time, whereas others are issued on a 'contract' basis for a specific minimum period. Magazine subscriptions often renew automatically unless you cancel them, so if you don't want to keep receiving the publication you have to cancel it. Again, check the terms and conditions of the subscription.
How To Protect Yourself
Magazines and newspapers are not generally items for which you can get a refund. If you are thinking of buying an Ebook, make sure you have checked the terms and conditions of sale before you make the purchase. If you buy a book from a bookshop take your time in making the decision to purchase, and if you buy a book online, return it in the same condition within 7 working days for a full refund.
You might also like...