Refund for Medical Procedures
By: Lorna Elliott LLB (hons), Barrister - Updated: 8 Nov 2010
|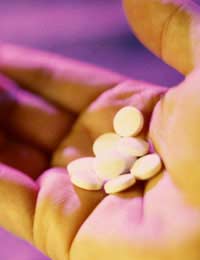 We rely on a wide variety of specialists to look after our health and to give us advice and assistance on feeling and looking better. Every day we consult doctors, dentists, surgeons, opticians, chemists and other health services – either paying privately or receiving treatment through the NHS.
Before you take any kinds of medication, or undergo any form of medical treatment you will be advised as to the risks involved and the likelihood of any side effects. Your health practitioner will advise you about these matters, explaining the pros and cons and may give you an indication as to the likelihood of success.
Medication and Pharmaceuticals
Medicines and other health products go through stringent procedures before they are released into the market. However, there are times when things can go wrong and it is important to know what to do in these circumstances. Pharmaceutical drugs can be mis-prescribed, operations and other medical procedures can go wrong and bio-medical products (such as pace-makers, hip replacements and breast implants) can fail.
Product Liability
Whether or not you will be entitled to claim compensation for what has gone wrong depends on several factors. If you have been injured by a product, you will be able to make a claim under UK product liability laws which do not require the claimant to prove the negligence of the manufacturer. The fact that a product has injured you is generally sufficient to prove liability.
Proving Causation
However, this type of claim requires you to prove a causal link between the injury and the product, which means obtaining expert evidence as to your injuries. This area of law can be complex and there are strict time limits within which you can claim. If you have been injured by a product, you would be best advised to consult a specialist product liability lawyer as soon as possible.
Clinical Negligence
There are numerous ways in which medical procedures can go wrong:
Your illness could be misdiagnosed
The treatment that you are given could be negligent
You could develop an infection after treatment
You could suffer a reaction to treatment
You could suffer a reaction to medication prescribed to you
You could suffer a reaction to non-prescription medication
If a medical procedure has not gone to plan, it is not sufficient to show that you were aware of the risks and decided to go ahead anyway. In order to be able to make a successful claim for compensation against a medical or health practitioner, you need to demonstrate that they have been negligent in their treatment of you. In essence, this means that you need to be able to prove that their actions fell below that which would be expected of a reasonable person in the same circumstances.
Getting a Refund
In the first instance, you should seek medical attention if necessary and then contact the organisation or healthcare professional to explain what has happened. They may try to offer you a refund or some kind of settlement but it is at this stage that you should seek professional advice from a solicitor before you decide what is best in your circumstances. Finally, don't forget to keep all the receipts for any expenses you incur in relation to the injury you have suffered – as these may be recoverable in the event that you make a successful compensation claim.
You might also like...