What to Do After Becoming a Victim of Fraud
By: Lorna Elliott LLB (hons), Barrister - Updated: 29 Jun 2012
|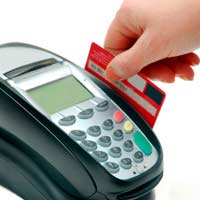 Statistics show that twenty five percent of people in the UK have fallen victim to some kind of card fraud in the last twelve months, and card fraud is increasing year on year. One of the effects of this increase is that some banks are now refusing to refund victims their money if they cannot prove that the transaction was not made by them.
In these circumstances there are only really two options, which is to claim on your card protection insurance, or meet the cost of the fraud yourself. Obviously this is something that should be avoided at all costs, so what can you do to ensure that you aren't left having to pay for someone else's dishonesty?
Vigilance
The Banking Code offers protection to victims of fraud but does not extend to reimbursement of cardholders who have acted irresponsibly or fraudulently in relation to their fraudulent transactions. Whilst it may sound reasonable for cardholders not to be refunded if they have committed a fraudulent act, how do you ensure that you are not unwittingly found to have been 'negligent' in the way you manage your bank and credit cards?
Avoiding Irresponsibility
Although victims of whether you are using a cash machine, chip and pin machine in a shop, or entering your PIN on a hand held device in a restaurant, you should always ensure that no one can look over your shoulder or see what you are doing on the keypad. Similarly, protect your PIN by not writing it down. If you really can't remember it, you could disguise it as part of a telephone number in your address book – but don't make it too obvious, e.g. 'Lloyds'. A woman who wrote her pin number in a foreign language was found to have acted irresponsibly, given that other people in her household also spoke the same language.
If You Become a Victim of Card Fraud
In the event that you discover unauthorised transactions on your bank account or credit card, use this checklist to ensure you have done everything you need to:
it is vital that you report the incident to your bank/building society or credit card company immediately (just as you would if you lost your card, or if it was stolen.) The financial institution is then responsible for investigating what has happened. Then report the incident to the police and make sure you get a crime reference number.
Check whether anything else has been stolen, such as your driving licence, passport, other bank cards, cheque books, student ID, etc and make sure you report the loss of all of these to the appropriate organisations.
If you think that your mail has been intercepted, contact Royal Mail to report the incident and to find out whether a redirection has been set up fraudulently.
In the event that you have been a victim of mail theft, register your address with the CIFAS Protective Registration Service (a fraud prevention organisation.)
Consider contacting a credit reference agency like Experian, and obtain your free credit report to see whether the fraud has damaged your credit rating. These types of organisations can work with you to repair the damage to your credit record, by contacting the banks and other lenders to remove the fraudulent transactions.
What Happens Next
If there have been any unauthorized transactions on your card before you report the loss or theft, you may find yourself liable for the first £50. However, in most cases, the card company or bank will refund you the whole amount on one condition – that you have not acted negligently. Practices in terms of refunds vary from bank to bank: some will cancel the account and open a new one, others offer a 100% fraud guarantee, and others re-credit the account pending investigation of the suspicious transactions. Before you apply for a credit card, check their policy on fraud.
Avoiding Other Types of Card Fraud
Be very wary of any emails that purport to come from your bank or credit card company. Your bank or credit card company will never ask you for your security information or passwords, so never give them out to anyone who asks for them. If you do click on a website link, you can tell whether the site is secure by looking for the SSL padlock on the browser. A real bank or credit card website would encrypt your session on the site. If it isn't there – it isn't real!
When you go to the cash machine, check the card slot before putting your card into it. If it looks larger than normal, and if it moves at all, it could a skimming device. If in doubt, use another machine, and report what you have seen to the police.
Finally, take the time every month to go through your bank and credit card statements to check that you recognise each new transaction. If you are unsure as to whether a transaction is genuine or not, check with your lender. It is always better to be safe than sorry.
You might also like...