How to Protect Yourself and Your Money
By: Lorna Elliott LLB (hons), Barrister - Updated: 27 Nov 2012
|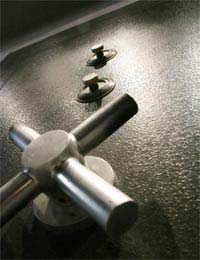 Who Are You Buying From?
Firstly, find out whether you're buying from a private seller or a trader. There is an important legal distinction between them, so be clear about this before you part with any money. Although consumers have become more knowledgeable about their rights in recent years, there are still many sellers who get away with providing sub-standard or poor quality goods or services.
It does no harm to remind a seller about what you're entitled to by law - in particular relating to the Sale of Goods Act, which provides that goods must fit their description, be of satisfactory quality and fit for their specific purpose. (Private sellers' goods must correspond with their description only.)
The Supply of Goods and Services Act states that suppliers must carry out services with reasonable care and skill, within a reasonable amount of time (unless otherwise agreed), and for a reasonable price.
That said, the cheapest seller or supplier of services may not necessarily be the best option. It is the old adage that you get what you pay for: some more expensive sellers may offer no quibble guarantees or longer warranties, which are included in the price of the goods. Similarly, a well-known and reputable company may have a refund or replacement policy, or be renowned for their efficient and friendly customer service.
If anything were to go wrong, paying a few pounds extra in the short term may save you a lot of time and inconvenience in the future.
Check Terms And Conditions
Look carefully at the seller's terms of conditions beforehand, especially if you are buying high-value or technical goods or an extended warranty. Don't be afraid to question terms and conditions that you don't understand or aren't clear to you.Similarly, if shopping online, look at the returns policy of the particular seller to see what their policy is in the event that something goes wrong. Although the distance selling regulations provide minimum standards, there are also exceptions to these regulations so it's important to determine whether or not your purchase qualifies for protection.
Buying On Credit
When it comes to making safe purchases there are considerable benefits, if you are disciplined enough, to paying for goods on credit. Although this is particularly relevant in the current climate, there are disadvantages too: the interest rate means that the credit debt can become very expensive, and some credit cards also charge an annual fee. Visa debit card purchases also come with some security (Chargeback).
Keep Records
When something does go wrong with an item or a service, make sure you have as much proof as possible of your purchase, and the defect or other unsatisfactory aspect. It's advisable to have a box, file or other container in which you store your receipts, invoices and credit card bills so that you are able to refer to your proof of purchase as and when you need it.
Although you may not necessarily need to produce your receipt when asking for a refund, it provides a record of the date when you bought an item.
Once you have decided you want to get a refund, make sure that you take care of the goods until you can return them. You may not be entitled to get your money back if you fail to take 'reasonable care' of the goods in your possession.
If you're dissatisfied with a service (e.g. an internet service provider), document the problems you experience including the date, a short description of what happened and the length of time of the disruption.
Before you decide to resort to court action or arbitration, ask yourself whether there is anything else you can do first. The Office of Fair Trading, Ombudsman schemes and other government departments will be able to provide advice as to how best to resolve the issue and whether you have any other options.
You might also like...